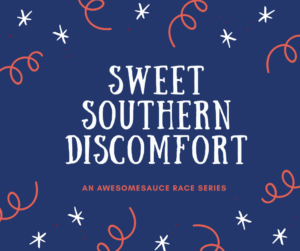 Saturday, May 25, 2019:  Calhoun, Georgia
Sunday, May 26, 2019:  East Ridge, Tennessee
Monday, May 27, 2019:  Guntersville, Alabama
Soak up our Southern hospitality with unlimited food and drink, everything from Gu and gummy bears to potato chips and cookies, along with Southern classics like pimento cheese sandwiches and banana pudding. On Memorial Day Monday, we'll have hot dogs and pulled pork sandwiches and root beer floats, so you don't even need to barbeque! Take on any distance from 5K to ultramarathon and run away from those banjos you hear. Our ten hour time limit lets you go slow as molasses if you want to. And our unique multi-lap course means you'll always be with all of your friends, who will become family, because that's just how we do things here in the South.
The most customizable races you'll ever be part of, you can run one, two, or all three days, mix and match your distances, or take on the ultimate challenge of three ultramarathons in three days in three states to earn a 100 miler buckle.
In honor of Memorial Day, a donation for every runner will be given to TAPS, Tragedy Assistance Program for Survivors, offering compassionate care to family members grieving the loss of a servicemember.
The important info:
– All courses are paved park paths that are mostly flat. Loops/out-in-backs are 2-3 miles long, depending on location. The Georgia location is in Calhoun, north of Atlanta; the Tennessee location is at Camp Jordan in East Ridge, just off I-75 near Chattanooga, and the Alabama location is in Guntersville.
– All races begin at 7am local time. Note:  Our Georgia and Tennessee locations are in Eastern Time, Alabama is in Central.
– Your best bet for round-trip flights is Atlanta. The closest major airport to Guntersville, Alabama (day 3) is Birmingham.
– Register for one day of the series, receive a hat. Two days, receive a hat and an Awesomesauce mason jar. (This is the South, those are drinking glasses to us!) Three days, receive a hat, a mason jar, and a dry bag (perfect for all of those sweaty running clothes!) We don't mind if you mix and match distances, and you can even change distances mid-race!
– You'll also receive your choice of a plastic cup or water bottle to use at our waterin' hole. It keeps the trash down, and helps you figure out which drink is yours. We'll keep it full all day!
– Rather than give you an ill-fitting shirt in a color you hate, your swag is NOT a shirt, and you can add on things like tank tops, tech shirts, and other fun stuff. Or, add nothing, we won't judge!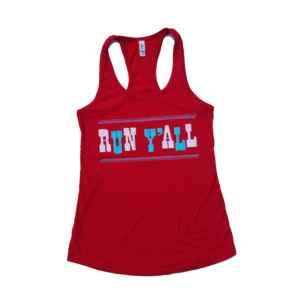 – All distances receive a unique medal. How else will people know you went for a run? Run all three days to pick up a fourth medal. Any distances will get you that fourth medal!
– Strollers are permitted. Pets are not. Have you ever seen a dog attack a bowl of banana pudding? We have. It's not cute.
– Ten hour time limit means walkers, run-walkers, runners, skippers, and crawlers are welcome. We're more concerned about you crossing the finish line, not the amount of time it takes you to get there. Unlike other races, we do not pack up until the last runner finishes or 10 hours is up.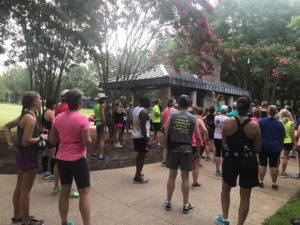 – Results will be posted on RunSignup. All races meet all qualifications for Half Fanatics, Marathon Maniacs, and 50 States Club as long as enough people show up and run. If you qualify for Half Fanatics or Marathon Maniacs at one of our races, we even have the "I just qualified" signs for you to take a picture with!
– All three races are USATF sanctioned. They are not certified courses and are not Boston qualifiers.
– We have one aid station zone, so you'll always know exactly what to expect, and you'll have a convenient place to leave a drop bag that you can access throughout the day.
Food at the aid station includes (but is not limited to):  energy gels in a variety of brands and flavors, fruit, potato chips, pretzels, pickles, at least three kinds of cookies (usually more), candy (chocolate candy and sugary stuff too), crackers, peanut butter and jelly sandwiches, and whatever else we decide looks good at the grocery store!
Drinks available include water, Gatorade, Coke, Mountain Dew, coffee, and chocolate milk (non-dairy chocolate milk available as well.) If you have a particular mix or drink that you prefer, please bring it along and we'll be happy to refill your personal cup all day long with it, or keep it on ice for you. And yes, we will have tons of ice to keep you cool!
Also available in the aid station zone:  Bandages, athletic tape, Vaseline, salt tablets, Tylenol, Naproxen, bug spray, sunscreen, feminine products, ponytail holders, BioFreeze, and other things that will help us help you get to the finish line.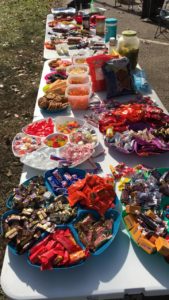 – Packet pickup one hour prior to race start. No need to print your confirmation or show us your ID. Yes, a friend or family member may pick up your packet.
– Virtual runners will be mailed all of their swag the week after the race series. Virtual runners are treated just like in-person runners in terms of swag. (You can email us if you'd prefer a mason jar vs. a hat if you only do one day. That dry bag is reserved for anyone taking on three days in a row though!)
– The most important thing to remember is that our focus is on FUN. Only a handful of people ever have a real chance of winning any race. Our crew caters to the 99% – the ones who will never win but who still deserve an amazing race experience. If you think you're signing up for an uber-competitive, super-speedy race, we'd suggest you pass on ours and look for something else. But if you like hanging out with fun people, if you like giving or receiving high fives, if you think loud music and cowbells are essential, if you are more worried about having a good time vs. winning, if you like being spoiled, if you like fun surprises, if you want to be with people who truly enjoy your company and want to see you succeed, we hope you join us!
Register for the Georgia race here.
Register for the Tennessee race here.
Register for the Alabama race here.
All three registration pages have the option to register for races of the same distance on all three days. If you're planning to run all three days, you can register all at once on any of the individual pages, just make sure that you're choosing the three day option!
**As with most races, we have a no refund/no transfer policy. Unfortunately, our costs are sunk long before the races actually begin and we plan for our numbers based on registration trends. Trading, selling, or running with another runner's number is strictly prohibited. Please don't ask; our race director is a nice human and saying no gives her all the sads and she cries a gigantic amount of tears and floats away like Alice in Wonderland. If you are unable to attend the race, we are happy to ship your race swag the week after the race for an additional fee.