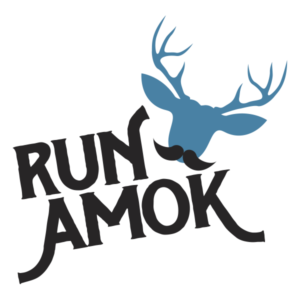 Part camp out, part race, all fun!
Run Amok is a Run Tennessee event, produced by the crazy kids at Run Chattanooga and Awesomesauce Events! Whether it's your first half marathon, your first marathon, your first ultramarathon, or your fiftieth, we promise you'll have a great time!
Location:  Harrison Bay State Park Group Camp, 8411 Harrison Bay Rd, Harrison, TN 37341
Harrison is located just outside the Chattanooga city limits.
November 3-5, 2018
Distances available:
– 100 miles (new for 2018!)
– 100K (new for 2018!)
– 50 miles
– 50K
– Marathon (Saturday morning start or Time Traveler Marathon starting at 1:30am on Sunday)
– Half Marathon (Saturday morning 8am, Saturday Afternoon 2pm, Time Traveler at 1:30am on Sunday, Sunday morning 8am)
– 10K (Saturday morning start or Time Traveler start at 1:30am on Sunday)
– 5K (Saturday or Sunday)
– One mile fun run
50(ish) hour time limit on ALL distances for Saturday morning races. 36(ish) time limit on all other distances. If you are still on the course and close to finishing, we'll stick around until you're done. We are a WALKER-FRIENDLY event.
All Saturday morning races (100 miles, 100K, 50 miles, 50K, Marathon, Half Marathon, 10K, and 5K) begin at 8am, Eastern Time.
There are FOUR half marathon options available. Separate races, separate results, feel free to run more than one! Email us at run.nooga@gmail.com if you're planning to run more than one race and we'll hook you up with a discount code for subsequent races.
Your registration fee includes a hoodie sweatshirt for all distances half marathon or longer (t-shirt for the 10K, 5K, and one mile races), a wooden finisher's medal for all distances, all the food you can eat from Friday night until the last runner finishes on Monday, the best support crew in the world, and a rocking good time! A portion of every runner's registration fee will be donated to Harrison Bay State Park to be used for maintenance and upgrades for the trail system within the park. The trails are available for FREE all year long!
---
COURSE INFORMATION
Harrison Bay State Park is the oldest park in the Tennessee State Park system, originally developed in the 1930s. The Run Amok course was developed in collaboration with Harrison Bay State Park ranger staff.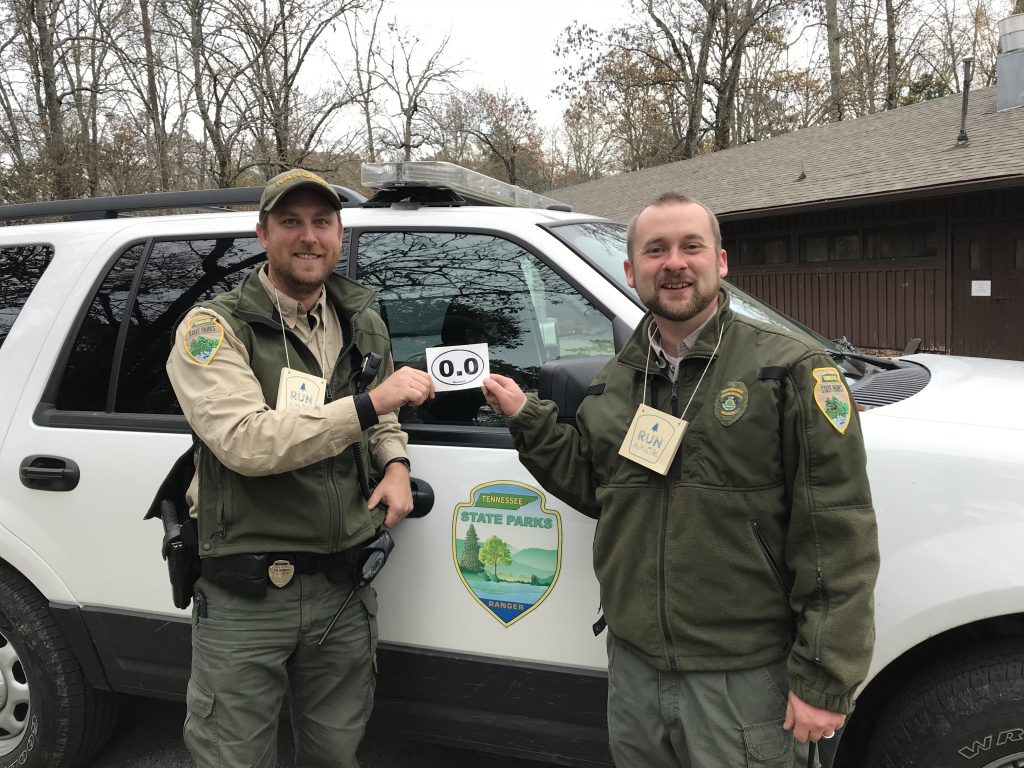 We use a mostly trail course, including packed dirt, some  more technical sections with roots and rocks, crushed gravel, and grass. The course is best described as mostly gently rolling hills. Much of the course is wide enough for runners to run two-across; some sections are wider. Approximately 4 miles runs along Harrison Bay, on the dedicated trail.
The entire loop is 6.65 miles long, making it an even 2 loops for half marathoners, 4 for marathoners. 5K, 10K, 50K, 50 mile, 100K, and 100 miles runners will have a marked out-and-back section that will get their mileage up to the correct distance. This is not and will not be a certified course. The distance is correct. Please understand that when running under tree cover and near water, GPS can and has inaccurately measured this course. We have done the course while wearing and using multiple GPS devices at the same time and have come up with multiple distances, which is why we measure from the ground. Particularly if you use a phone app, you are much more likely to show a longer course. If your GPS reads long – we won't charge you extra. If your GPS reads short, you're welcome to keep running.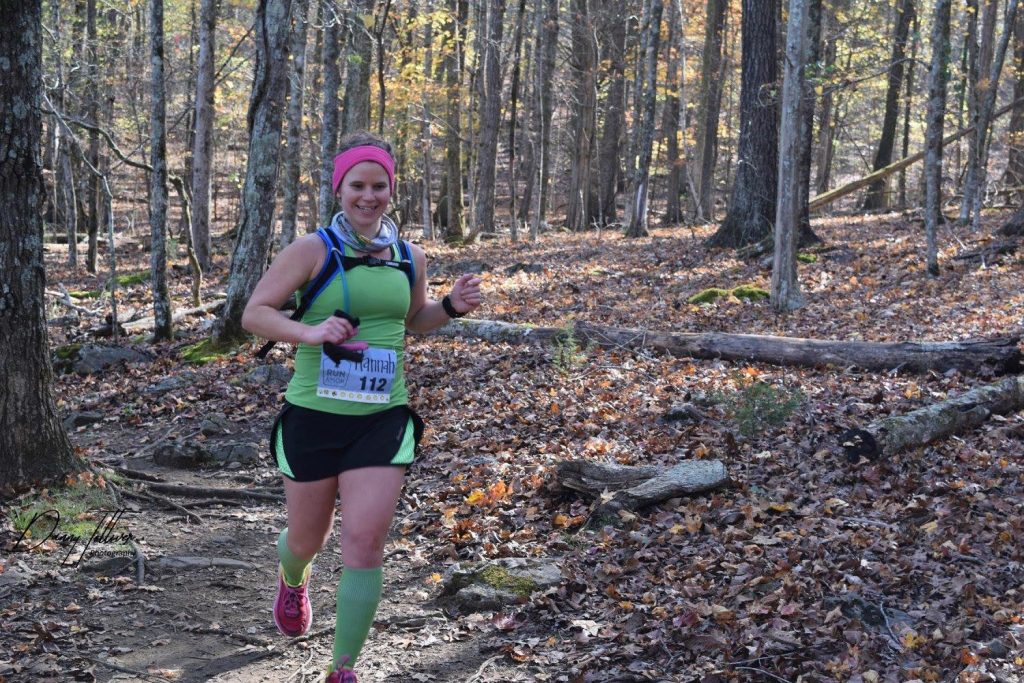 You will not be able to find a trail half marathon, marathon, or ultramarathon in this area with this flat of an elevation profile. This race DOES meet all qualifications for Half Fanatics, Marathon Maniacs, and the 50 States Club. This race is USATF sanctioned and is timed.
A portion of each runner's registration fee will be donated to Harrison Bay State Park specifically earmarked for trail maintenance and upgrades. We're excited about Harrison Bay's plans for upgrading these trails, and we can't wait to help them make them happen!