Courtney Bird, Founder and Director of Shenanigans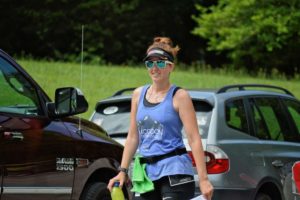 Courtney signed up for her first marathon before she had ever run more than a single 5K. Not long after that first marathon, she founded Run Chattanooga, in an effort to promote running for fun rather than for competition. In keeping with the tradition that the best race directors are also runners, Courtney is an ultramarathoner (completing distances up to 100K), marathoner, and half marathoner. In 2017, she broke the world record for most half marathons in a year, by running over 120 half marathons in 41 states.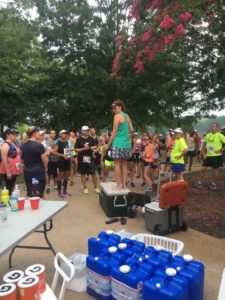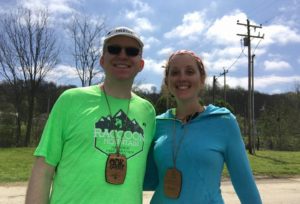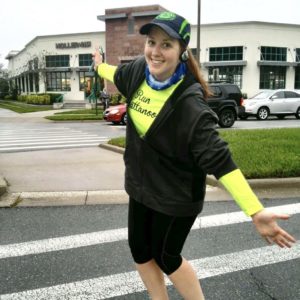 Courtney does everything from coming up with race concepts to making sure runners are fed and hydrated and spoiled. She's directed races in the sun and the rain and the snow, in temperatures ranging from 12 degrees to 95 degrees, she's paced 100 milers in their final miles while wearing flip flops, she's popped and taped countless blisters, massaged leg cramps, given tough love and gentle sympathy. She even directed a race five days after having an emergency c-section. Her main priorities are to make runners and walkers feel special, reach their goals, and most importantly to have fun!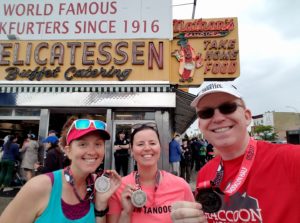 ---
Bill Bird, Jack of All Trades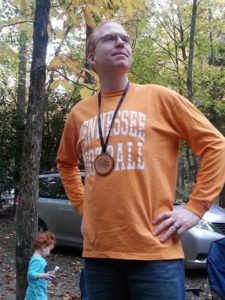 Affectionately known as Mr. Courtney Bird, Bill is a nuclear engineer and a Tennessee Vols fan. He picked up running after Courtney caught the bug and and then got roped into being an assistant race director. He also manages all of the inventory for all of the stuff in our store. Bill's favorite distance is the half marathon, although he's pulled out a few marathons and an ultramarathon. He's a pro at being the crew for ultramarathoners, and is happy to give new ultra crew members tips and tricks he's learned along the way. Bill keeps us stocked in Gatorade, rings cowbells, and keeps the books balanced. He also tells Courtney when her crazy ideas are fantastic…and when they are too crazy and make no sense.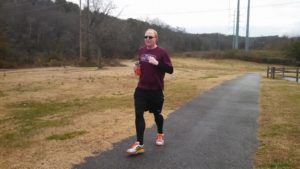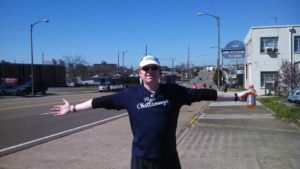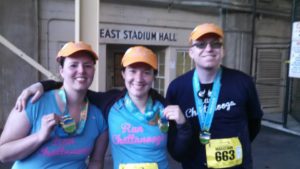 ---
Lauren Smart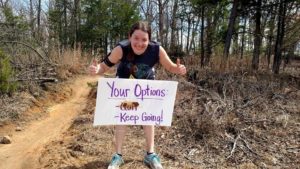 As the story goes, Lauren showed up to a group run one day and we thought we'd never see her again after that. She ran her very first race – a marathon – at our inaugural Raccoon Mountain Marathon. A week later she did her second marathon in Knoxville. Since then she's completed half marathons and ultras up to 50 miles, and is the official holder of the "You're My Favorite Runner" sign on Raccoon Mountain every year.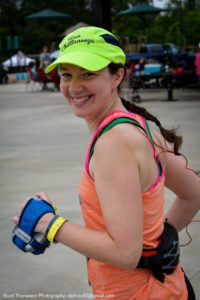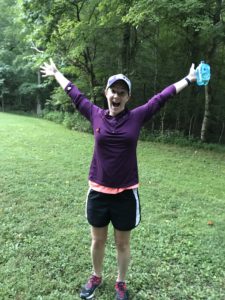 Lauren is a graphic designer by day, and is responsible for our Awesomesauce logo, which has found its way on pretty much any product available. She loves queso, her cat, puns, the Knoxville Ice Bears, and the Blue Ridge Mountains. (Not necessarily in that order.)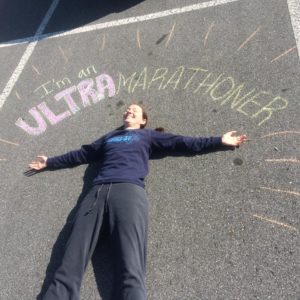 ---
Shea Welch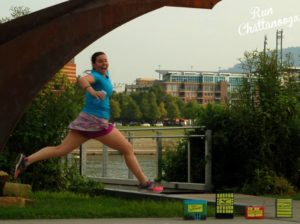 The best at cowbelling and making people smile, Shea is one of the original members of Run Chattanooga. Always willing and excited to cheer people on, keep them (and the rest of the crew) fed, and generally have a good time, Shea won our hearts over with her smile, and we've held onto her for dear life ever since.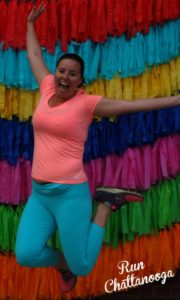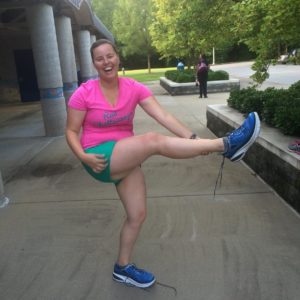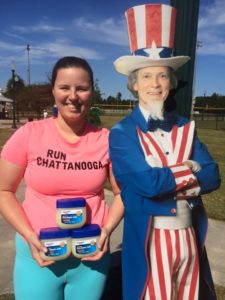 A master at the half marathon distance, Shea did her first marathon when Courtney had to bow out of a race for medical reasons. She went in untrained, but fearless, and completed 26.2 as if she'd been waiting for the day to arrive. Shea is married to the man she dated for almost a decade, and they have a cat-like dog named Lola.
---
Jennifer Shumway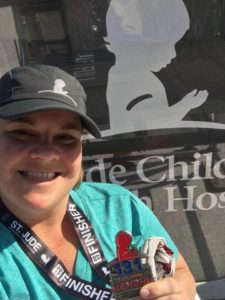 We caught Jen's eye at the first Raccoon Mountain Half Marathon, where she came to run. She'd occasionally come into town for races, sometimes to run, sometimes to ring a cowbell, sometimes to help out. Then one day Courtney really put her to work and she showed us that she is really good at this whole crew thing. And, as things tend to go, once you show us you are good at something, we talk you into doing it more often!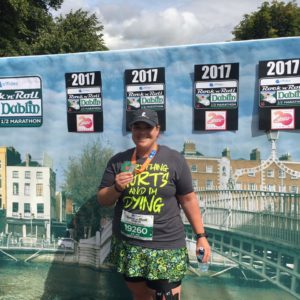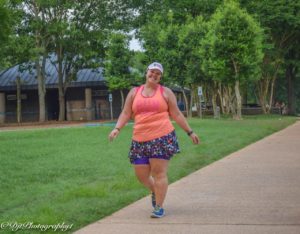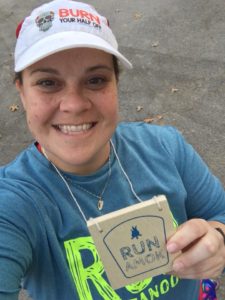 Jen holds a doctorate degree and is the Director of Athletic Training Education at Union University in Jackson, Tennessee. She is an avid Run Disney fan, and can regularly be found running in or supporting other runners at Disney races.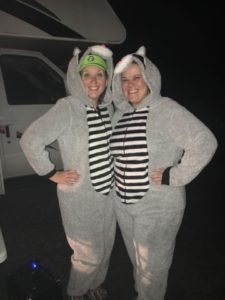 ---
While these are the core crew members that you'll see at most of our races, local volunteers are the heartbeat of this organization, and we cannot put on our races without the help of lots of happy humans! If you're interested in volunteering to help us feed, hydrate, motivate, and congratulate the best runners and walkers in the world, please send an email to runawesomesauce@gmail.com. Volunteers earn race credits toward future races – and those credits ARE transferable to family and friends!