Once upon a time, there was a little grassroots running club in Chattanooga. The running club met for workouts and group runs and would occasionally put on a free, fun event. On Monday nights, the running club would cover about three miles, and then some would go to dinner and play team trivia under the name "Team Awesomesauce." Lots of fun was had, and the team even occasionally won.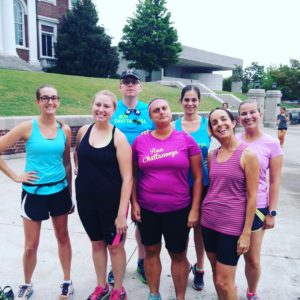 That crew also began producing races in the area focused on fun, not competition, with long time limits so runners and walkers of all abilities could participate. They provided a unique experience and unique swag that people would travel from all over to be a part of.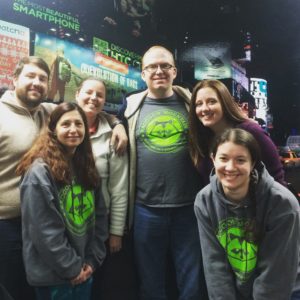 The next chapter began when the Run Chattanooga race director and crew that you've come to know and love produced Mo' Bell, a four-day event at a state park outside Nashville, which included multiple distance options, from 1 mile to 100 miles. As we had hoped, the formula for a fun time worked outside Chattanooga.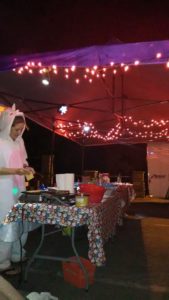 Thus, Awesomesauce was born. Same race director, same crew, same fun, inclusive, unique events, same relaxed atmosphere, same ridiculous levels of cowbell. Just a name that we can take anywhere!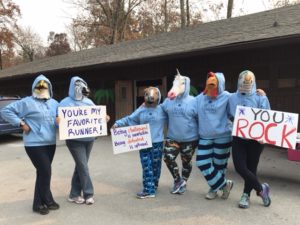 What will you find at EVERY Awesomesauce event?
- A crew that wants to see you cross the finish line, and will do whatever it takes to help you get there.
- Long, relaxed time limits. We don't care if you run super fast or walk around and smell the roses. Whatever is fun to YOU is what we want you to do!
- Food. Way more than just Gu and Gatorade (although we always have that too!)
- Camaraderie instead of competition. Most of our courses are designed to keep everyone together for as long as possible, so you don't ever have to worry about being alone or being "left behind."
- The most unique swag you've ever experienced. You won't ever get an ugly t-shirt as part of your race registration. That's just not how we roll.
- A focus on FUN. Fun themes, fun food, fun music, fun people!
We hope to see YOU at a race soon, so we can welcome you to the Awesomesauce family!
Like us on Facebook!
Sign up for our email list!