May 18th and 19th, 2019
All races begin at 7:30am Eastern
Boling Park / 1200 Marietta Highway / Canton, GA US 30114
A revolutionary banana-themed run through the park, scientifically proven to make you happier, healthier, and full of potassium!
Your first stop: the Banana Stand, where we hear there's always money. Anyway, that's where we'll check you in and give you a banana-themed bib to pin to your clothes. Your name will be giant on this bib, because numbers are for prisoners, not for runners! This is also where you'll receive your bright yellow banana swag, because everyone knows that green bananas are yucky.
Next, you'll lace up those shoes and run around the one mile loop in Boling Park, which will be known as the Banana Boulevard while we're running on it. With each mile you'll pass the Banana Cabana, our rockin' aid station. There will be plenty of banana-flavored goodies, including banana bread, banana smoothies, banana pudding, and, well, bananas, along with our usual buffet of candy and cookies and chips and shots of pickle juice.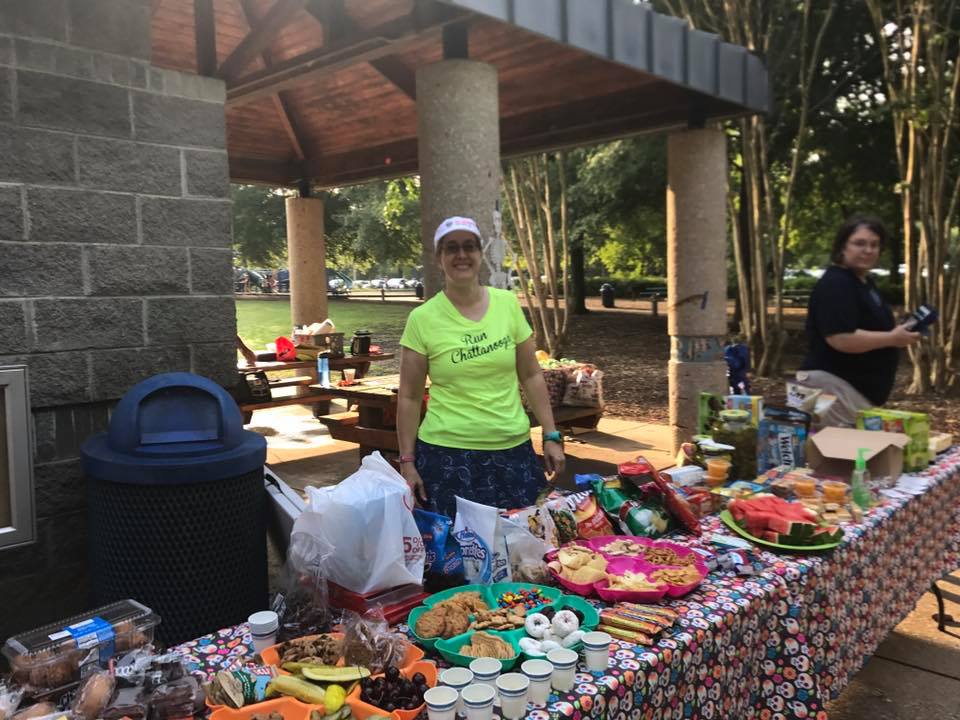 We're not sure pickles go well with bananas, but hey, we won't judge your culinary choices.
There will also be energy gels, water and Gatorade, and all the Vaseline, band aids, and other medical supplies you could possibly need, and they will be kept in stock all day by volunteers donning banana costumes, because what else would volunteers be wearing at a race called Go Bananas!? Post-race food includes hot dogs (veggie dogs too), pulled pork sandwiches, fruit galore, banana cake – duh, and whatever else we feel like feeding you. The food stays out until the last person finishes, because the last person is just as important as the first one.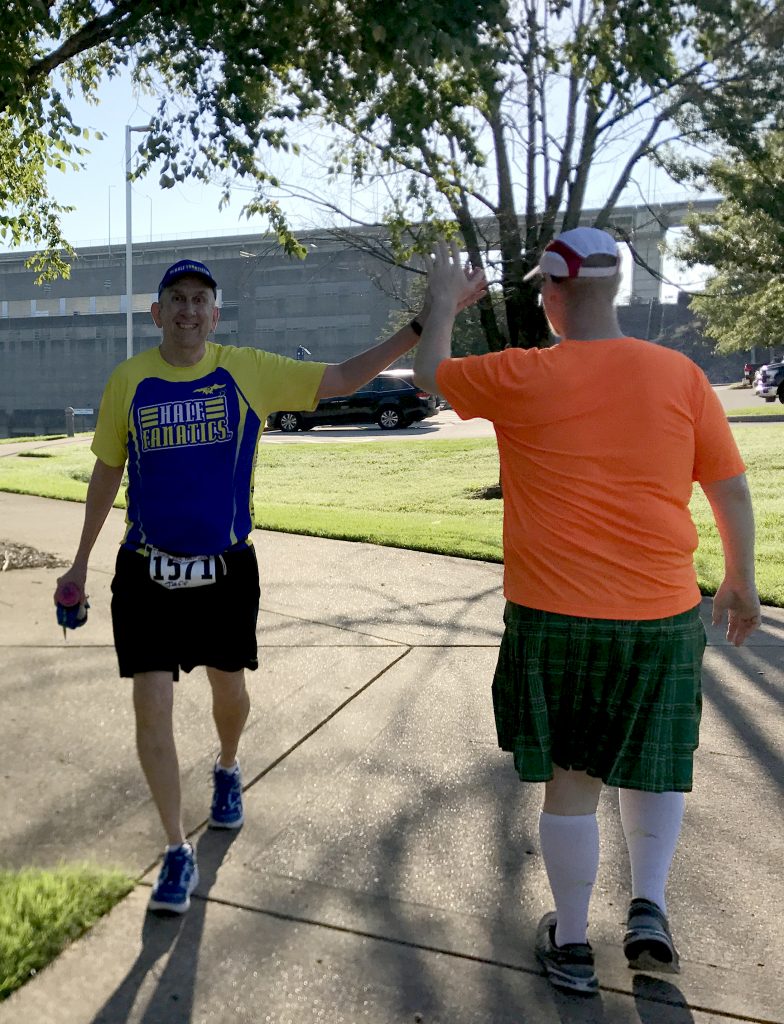 But wait! Running in one mile laps?! Won't that be…boring? Only if YOU are boring! (Are you boring? Stop that! Stop it right now!) Not only do laps keep all of our runners and walkers together, they also keep you closer to all the activity. If you don't come with a friend, there's a high probability you'll leave with lots of new friends, because the loop setup lends itself to interaction. But just in case you still think you'll be bored, every hour on the hour, there will be Banana Shenanigans, banana-themed activities happening in the infield. Everything from Bucket Head to Noodling Around, and you're welcome to stop running for a minute to join us, encourage your spectator friends and family to join us, or we'll just pull some random people off the street to entertain you.
And when it's all over, you can hop into a banana hammock and revel in your success.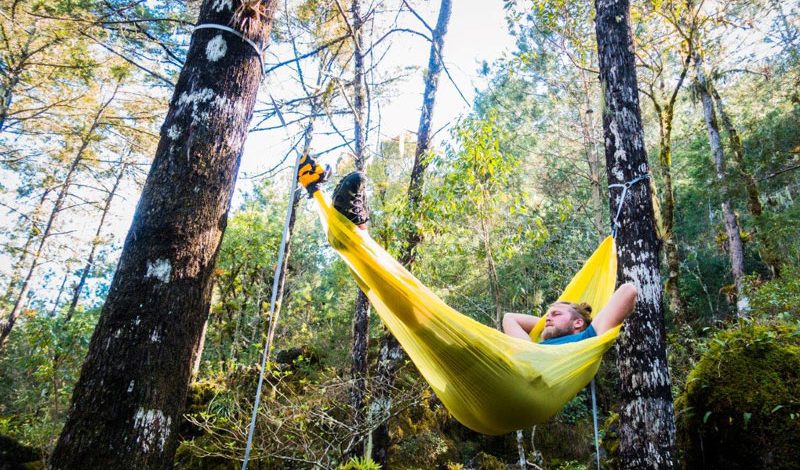 Distances available each day include 5 miles, 10 miles, half marathon. Available only on Saturday: one mile fruity frolic, metric marathon, marathon, and 50K. (We're working on getting approval to go a little further than that; stay tuned for updates!) Time limit for all distances on Saturday is 8 hours; time limit for all distances on Sunday is 6 hours. WALKERS ARE WELCOME. Yes, you can change distances in the middle of the race. Having a great day? Go further and just pay the difference. Not feeling like top banana? Stop before you hurt yourself and you'll still get credit for the mileage you covered.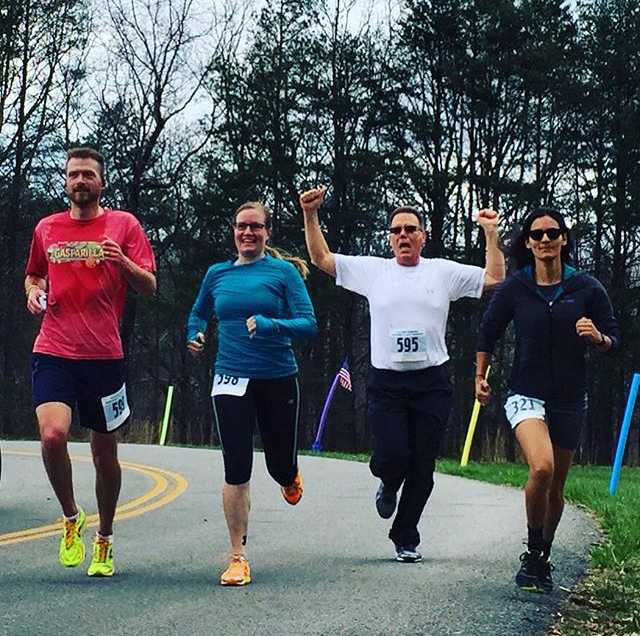 Your registration fee includes entry into the race distance of your choosing, race swag, banana finisher medal for all distances. As is typical for Awesomesauce races, shirts are NOT part of the swag package. Some of you like getting a race shirt, so we do offer them up – along with hoodies, tank tops, and other fun stuff – for an additional fee. Shirt pre-orders will close one month prior to race day, so if you KNOW you'll want one, please order before then, because we don't have a crystal ball that will tell us that you had your heart set on a size small tank top but had no intention of registering until three days before the race.
Both days are super low-key and non-competitive; you're racing you vs. you. We do post results though, so these races qualify for all the popular running clubs. Run races on BOTH days and earn a unique medal for each day PLUS a third AWESOMESAUCE medal for being crazy enough to run two days in a row!
Orange you glad you didn't choose to run a typical race?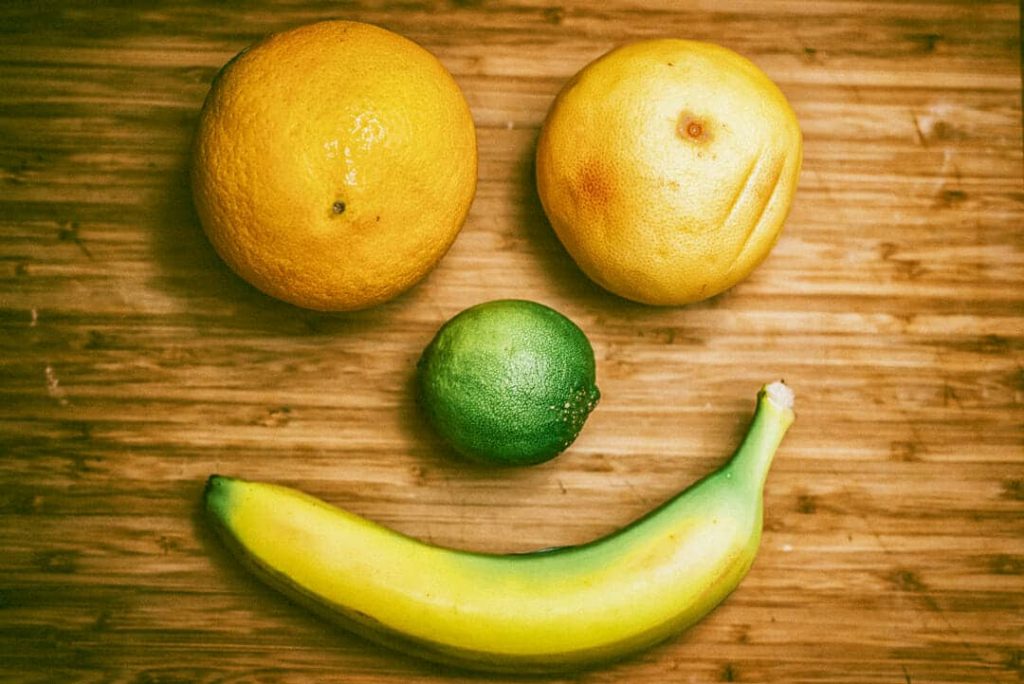 THE COURSE
The course is a loop at Boling Park, part dirt and part gravel. You will pass the start/finish/aid station area multiple times throughout the race. Wait – what?! We are running in loops? Yep! The beauty of a looped course means that you're never alone; everyone gets to fiesta together! This also means you're welcome to leave a drop bag to access your own personal goodies and you can shed layers as you warm up, and you can reapply sunscreen, address any potential issues such as blisters, etc. Due to space constraints, there is a strict cap of runners for both days.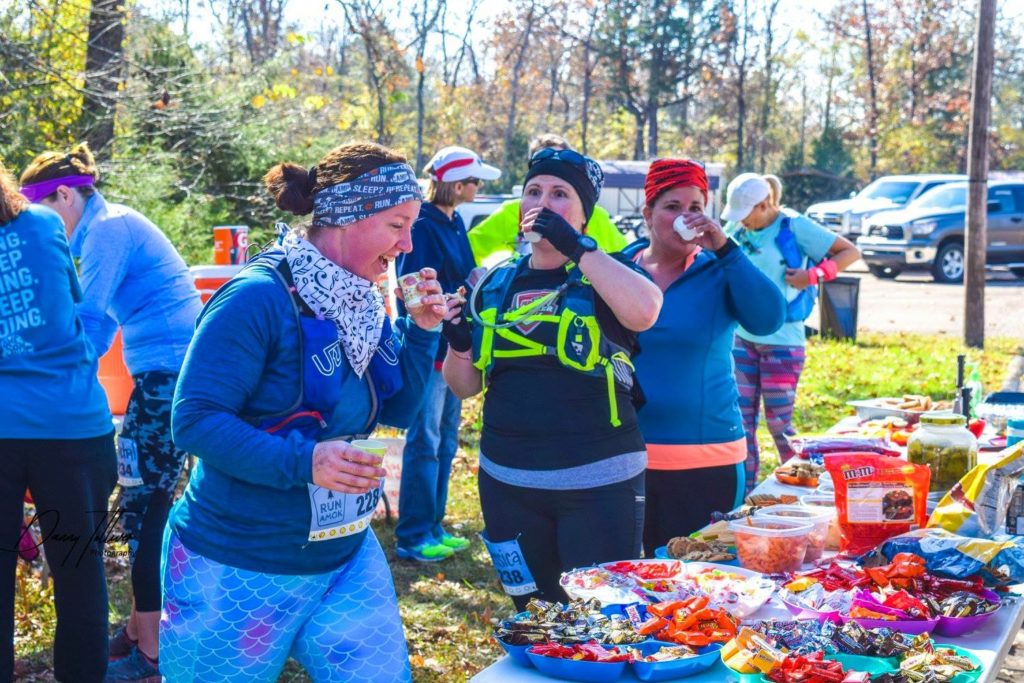 PACKET PICKUP
Pick up your race bib and any pre-ordered gear one hour before each race start. If you pre-order anything, we recommend waiting until AFTER you are done running to pick it up. The lines get super long first thing in the morning, and we don't give away your stuff once you've paid for it. If you're running on Sunday and are in town on Saturday, feel free to stop by the race location to get your bib then. Yes, you can pick up a friend or family member's bib.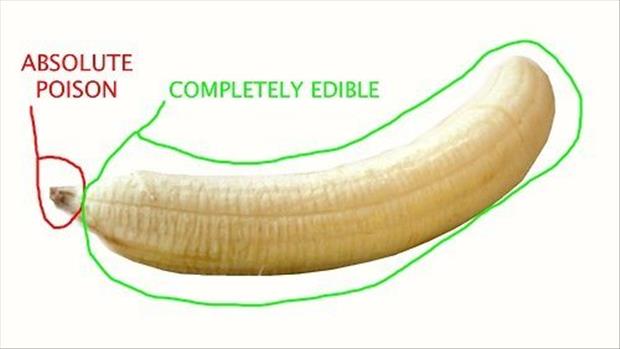 THE FINISH LINE PARTY
Medals for all distances! Our medals are made from recycled steel and are different for both Saturday and Sunday! Pick yourself up a THIRD medal if you run both Saturday AND Sunday.
We think every finish deserves a party, and this fiesta will be one to remember. The finish line food and festivities continue until the last person finishes. This is non-negotiable for us. We don't run out of food. We don't run out of drinks. We don't run out of music and dancing and high fives. Do not worry about anything being missing if you're not fast; we've got you covered.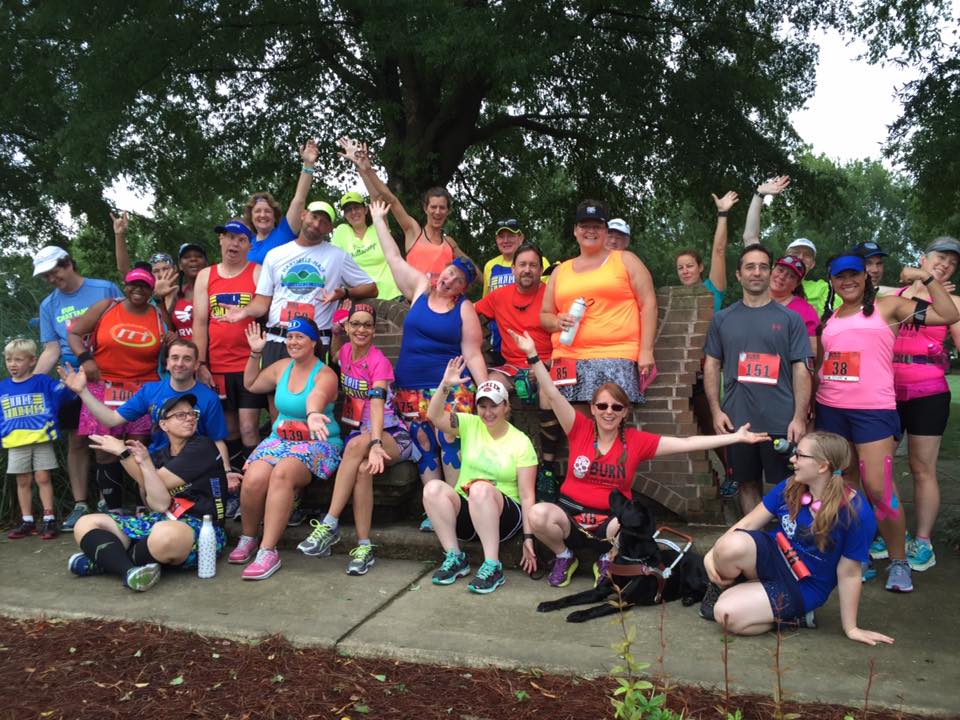 Awesomesauce Events produces low-key, laid-back running events that are more about camaraderie instead of competition. Our courses are not certified and not Boston qualifiers, but they are measured accurately and are USATF sanctioned. You won't find mid-race splits or mile markers or bands on every corner or an army of volunteers with their arms outstretched holding drinks just for you. There are plenty of races that are more serious, and we choose to run for fun. We do time our races and the results are posted online, but you will not be timed to the millisecond by chip timing equipment. If these things are important to you, we welcome you to search out other race companies. Our races are more like having a picnic with your friends with some running or walking thrown in for fun. We welcome fun-loving, laid-back, family atmosphere type people who are more worried about having a good time over running absolutely as fast as they can. As with any other race put on by any other company, registration fees and add-on fees are final and are not refundable or transferable for any reason. Prices are subject to change. The races will go on rain or shine.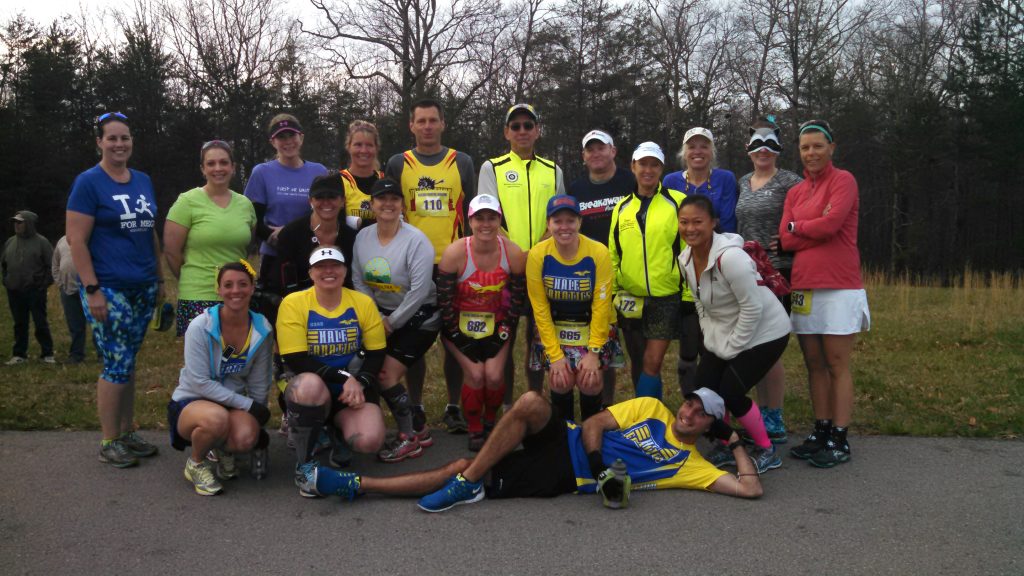 The most important thing to remember is that our focus is on FUN. Only a handful of people ever have a real chance of winning any race. Our crew caters to the 99% – the ones who will never win but who still deserve an amazing race experience. If you think you're signing up for an uber-competitive, super serious race, well, this isn't it. Fast people are welcome, slow people are welcome, walkers are welcome! If you like hanging out with fun people, if you like giving or receiving high fives, if you think loud music and cowbells are essential, if you are more worried about having a good time vs. winning, if you like being spoiled, if you like fun surprises, if you want to be with people who truly enjoy your company and want to see you succeed, we hope you join us, because you're just the kind of person this race is perfect for!
THE QUESTIONS WE GET ASKED THE MOST
Are headphones allowed?
Yep! We ask that you keep the volume low enough so you can hear what's going on around you. ou.
Are walkers allowed?
Walkers are not only allowed, they are encouraged. We do not care what speed you go, as long as you finish within the time limit (8 hours for ALL race distances.) All finish line food and festivities remain out until the last person finishes, so no worries about anything disappearing before you make it to the finish line. There's even a special award for the person who perseveres the longest! This is a great race for first timers at any distance!
Are pets allowed?
Unfortunately no.
Will this race be certified/qualify for Peachtree?
The course is not and will not be certified. If a course measuring exactly to the centimeter matters to you, you probably won't like our laid-back way of doing thing. The race is USATF sanctioned.
What hotel should I stay at?
Comfort Inn & Suites
Hampton Inn & Suites
Country Inn & Suites
All are less than 4 miles from the race location.
Okay, I'm in! Where do I register?
Right here!